Fisheries Management Platform
Tired of out-of-date printed regulations in tackle shops? The powerful and reliable way to manage fishing regulations.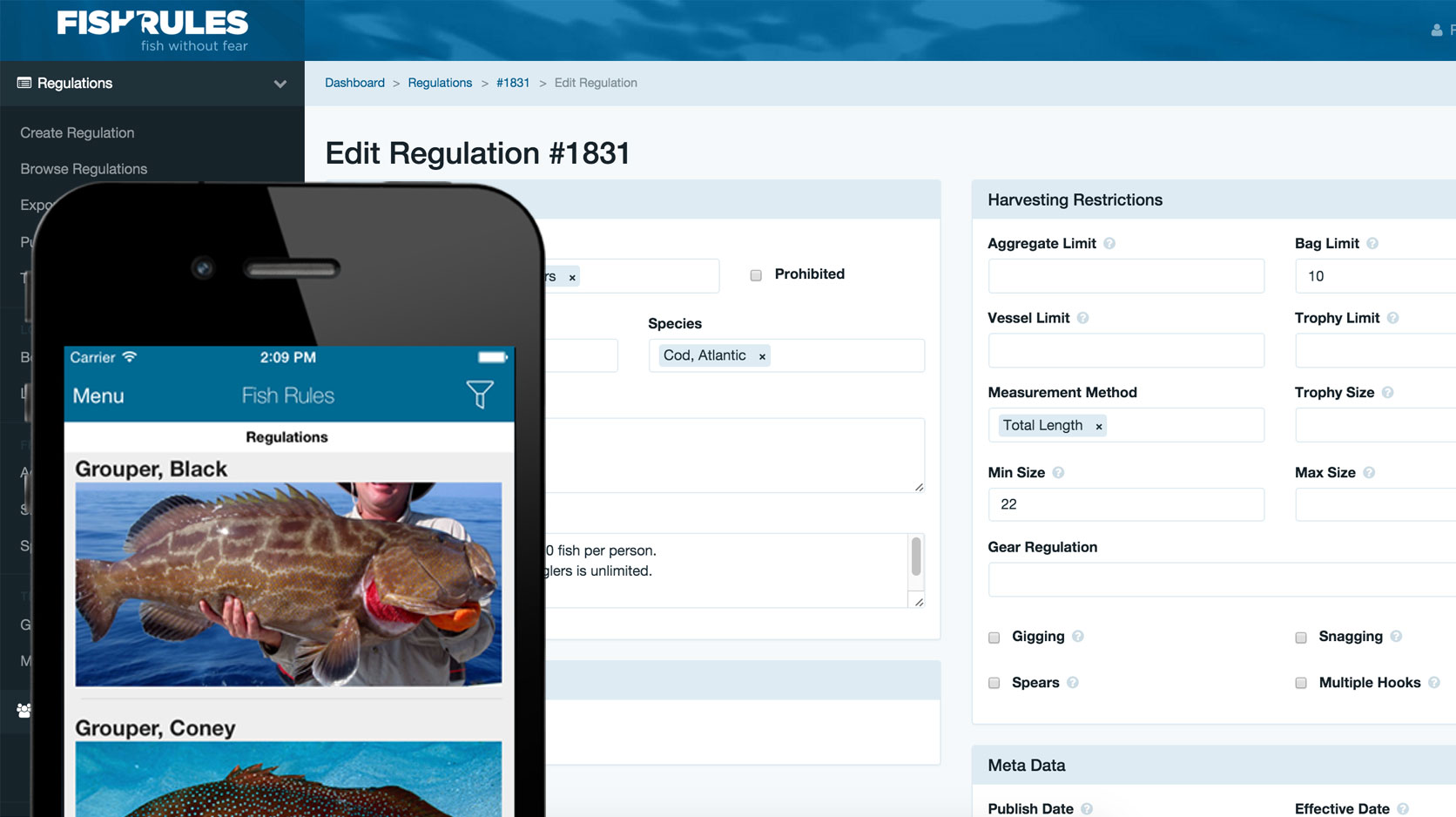 Platform Power
FishRules offers a powerful, scalable platform to manage fishing regulations. Regulations stay consistent and up-to-date across any digital property, when built on top of FishRules.
Consumer-Facing
Regulations get pushed to anglers' mobile devices and browsers in real time, ensuring they stay legal and informed in the areas they fish.
Save time
Stop hard coding fishing regulations! No more manual management of regulations across websites, apps, and other digital media.
100,000 and growing
Reach anglers
7 million+ / month
Fisheries analytics
248 Species / 1,900 Regulations
Get your regs on FishRules!
Use the FishRules platform and stop managing your fisheries regulations piecemeal
---